Your presenter today is:


Ihor Charischak
Ihor@clime.org
Council for Technology
in Math Education
http://clime.org


"Come and hear some stories about unique and compelling ways that the Internet along with dynamic software such as Geometer's Sketchpad, Spreadsheets, Microworlds and Java applets can play a significant role in helping students gain a deeper understanding of powerful mathematical ideas." - Ihor



CIESEmath Activities

Wealth and Health of Nations
Hans Rosling
http://gapminder.com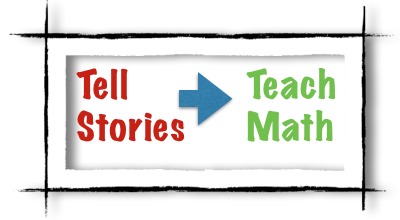 1

The Last Digit of Pi
Dan Cohen tells the story of Pi and the obsession for finding the "last digit." - Link
Buffon's Needle Activity - Lesson
Archimedes approximation - Link



2
Fermat's Last Theorem - Simpson Version
In an episode of the Simpsons, Homer appears to write a valid solution to defeat Fermat's Last Theorem which was proven in 1993. Is Homer's effort a real counter example?
Source: The Simpsons and Their Mathematical Secrets - Link
Simpsonsmath.com
Math Stories - Engaging students in thinking about mathematics - Link






3

The Famous Jinx Puzzle


http://dmcpress.org/cmdb75/jinxpuzzle/


Pick a number,

Add 11,

multiply by 6, subtract 3, divide by 3, Add 5, Divide by 2, Subtract the original number. Why is this called the Jinx puzzle?
Watch a Flash video of the proof.


4

The Noon Day Project:
Measuring the Circumference of the Earth


Blog entry - Link
This activity recreates the experiment that Eratosthenes did 2200 years ago where he used shadow measurements to measure the circumference of the earth.



5
The Great Green Globs Contest


http://dmcpress.org/gg/


What is the highest score you can get with this array of Globs?